Did you know that more moisture is lost through the lips than through any other part of the face or body? When the lips lose moisture, the skin covering them becomes tight and can start to split. With the weather turning colder outside and the central heating coming on inside, your lips are more likely to become chapped or dry.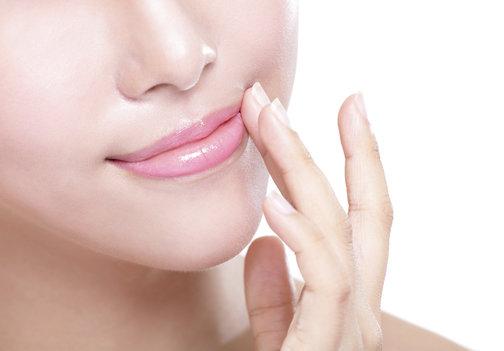 You can get a lip balm from our pharmacy – preferably containing petroleum jelly or beeswax – that will provide a barrier and help seal in moisture. Apply regularly.
You can also help yourself a bit. Don't be tempted to pick and bite off flakes of dried skin: it will only make your lips bleed and heal more slowly. Irritating the skin around the mouth may also trigger a cold sore if you're prone to getting them.
It's also tempting to keep licking dry or cracked lips. However, this will only dry your lips more, as the saliva evaporates and the repeated licking or wetting "washes" the natural grease off the skin.